Originally Published On http://www.cafleurebon.com  27 April, 2019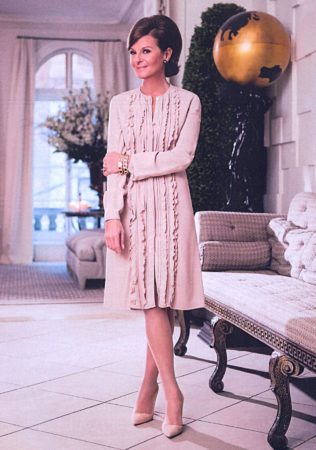 Laura Slatkin Nest Fragrances ©
Nest Fragrances has had a busy and lauded Spring 2019. Brand Owner and Creative Director Laura Slatkin was recently honored by the Fragrance Foundation as the recipient of their 2019 "Game Changer" award for exemplifying creativity and business innovation, and just released their new "Nest Fragrances Lifestyle Body Care Collection" exclusively for Ulta Beauty Stores and online at Nest Fragrances. Comprised of body-wash bath gels, body lotions, hand creams, lip balms, and disposable cleansing towelettes in four scents, the products are as you would expect, beautifully packaged and designed using high-quality ingredients and very well priced. Three of the four are "re-interpretations" of existing home fragrances, and Ginger and Neroli is a brand new for 2019. All are created with beneficial botanical ingredients that are free from sulfates, parabens, phthalates, formaldehyde, artificial coloring, and mineral oil, and are 100% cruelty-free, gluten-free, non-GMO, and vegetarian. Nest Fragrances seeks out first class perfumers to create their perfumes; Christophe Laudamiel, Rodrigo Flores-Roux, and Jerome Epinette, so you just know the scents are going to be great!  All of the four fragrances are presented as a 295 ml. Body Wash and Body Lotion, a 100 ml. Hand Cream, a 10-pack of Water-Activated Foaming/Cleansing Towelettes, and a .15 gm SPF 15 Lip Balm.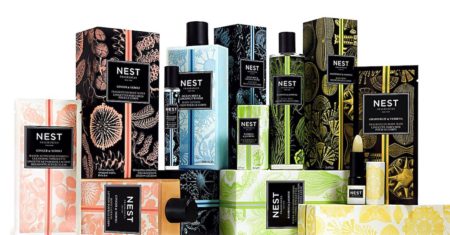 Nest Fragrances Lifestyle Body Care Collection Nest Fragrances ©
Grapefruit & Verbena (Mood: Happy) is a joyous and truly uplifting scent that's perfect for those times when you want to add a citrus "zing" to your life. Grapefruit & Verbena provided a jolt to my morning shower, and is the most eye-opening of the bunch. Since I have always struggled to "come into consciousness" any time before 8:00 a.m. this citrus bomb has been a godsend in helping me to get revved up for the day. Notes: Grapefruit, orange flower, pink pomelo, verbena.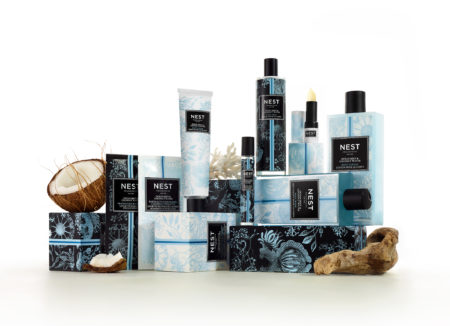 Ocean Mist & Coconut Water (Mood: calming) is a fresh marine scent that is perfect for winding down, the tropical vibe feels soothing and purifying and the addition of the faint wisp of tiare takes me right back to outdoor showers in Hawaii surrounded by flowering pikake and gardenia bushes, with the ocean crashing in the distance and that makes me very happy indeed. Notes: Coconut oil absolute, white cedarwood oil, coconut water, tiare, ocean-mist accord.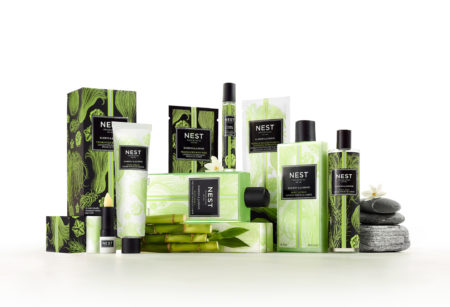 Bamboo and Jasmine (Mood/ balanced): This is the one I've been obsessing over, as I do love a good floral fragrance, and the Bamboo and Jasmine has it in spades. The great thing is that the addition of the bamboo green note keeps this from ever straying into the floral-overload zone, adding a wood-like freshness that I finds both bracing and centering. Notes: Jasmine, lemon, white peach, bamboo.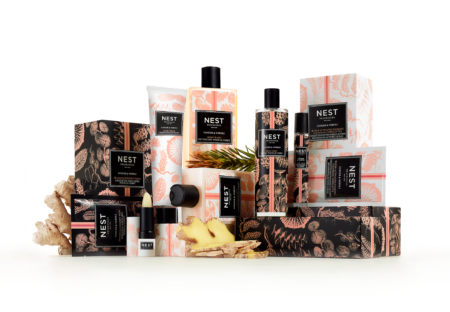 Ginger and Neroli (Mood/ invigorating): My other favorite from the collection is the newest fragrance from Nest. Ginger is having a moment right now, and looks to be the "note du jour" for 2019, and that's fine with me as I love ginger in anything. I have been using the Ginger and Neroli fragrance mist after showering with the Bamboo and Jasmine Body Wash, and the combination gives me an over-the-top Polynesian vibe which smells really terrific. I'm looking forward to trying this combo when the weather skews more towards summer, temperatures rise, and I come in from an afternoon of laying in the sun. Sounds like perfection. Notes: Ginger Oil, spearmint oil, rosemary, Mediterranean neroli.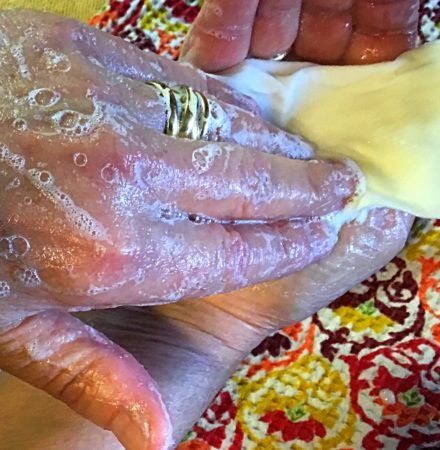 Robert with Nest Fragrances Lifestyle Body Care Collection Cleansing Towelette Robert Herrmann ©
The fragrance mists are of course beautiful, and will be perfect for pulling out of the 'fridge ice-cold, to spritz on during the dog-days of summer. The Body Wash in this range is a revelation: more suds than anything I've ever used and putting a bit on a nylon shower scrunchie makes scads and scads of scented foam. The towelettes are an scented upscale version of the old "Wash N' Dry" moist towelettes that my mother always carried when we traveled. Just a few drops of water turns these cloth-like towels into foaming, cleansing miracles of portable ablution. I love them!
Disclosure: Thanks so much to Nest Fragrances for the samples. The opinions are my own.
–Robert Herrmann, Senior Editor
Follow us on Instagram @Cafleurebon @fragrantwanderer @nestfragrances