Originally Published On http://www.cafleurebon.com  29 April, 2019
Photo by Robert Herrmann©️2019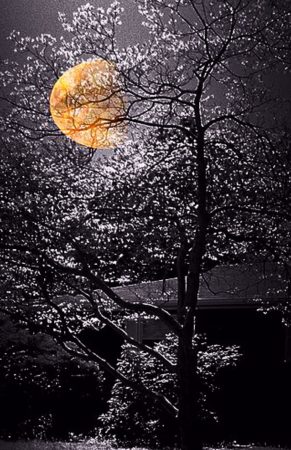 Moonlight by Nellie Vin via Flickr
Sultan Pasha, the British "Attar Czar" has a new fragrance oil for 2019, Moonlit Reverie, and it is everything the name promises, an exotic garden full to the brim of white floral night-blooming blossoms bathed in glorious pale moonlight, just waiting for an illicit assignation and a lover's warm embrace.
At the twilight, a moon appeared in the sky;
Then it landed on earth to look at me.
Like a hawk stealing a bird at the time of prey;
That moon stole me and rushed back into the sky.
I looked at myself, I did not see me anymore;
For in that moon, my body turned as fine as soul.
The nine spheres disappeared in that moon;
The ship of my existence drowned in that sea.   – Mewlana Jalaluddin Rumi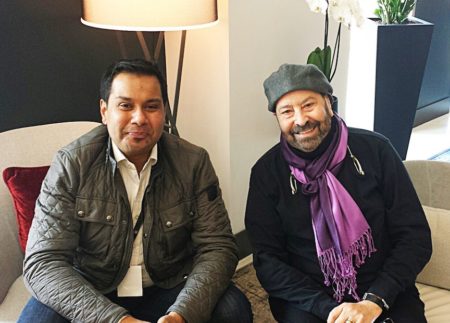 Robert Herrmann and Sultan Pasha during Esxence 2018
Sultan Pasha is one of those rare human beings who leave deep impressions; meeting him in 2018 (read about that meeting here), was like finding a bit of my soul so strongly did his personae resonate with me. He approaches his perfume oils in the same manner; deliberately, consciously, carefully, spiritually, and the end result is often a tiny vial of perfection. His creations are not inexpensive, but when you consider that just one or two drops of his oil on your skin will last a whole day, the price becomes irrelevant. Sultan Pasha Moonlit Reverie is no exception, it is a journey straight into a world of flowers caressed by moonlight, dripping erotically with honey, almost obscene in its beauty.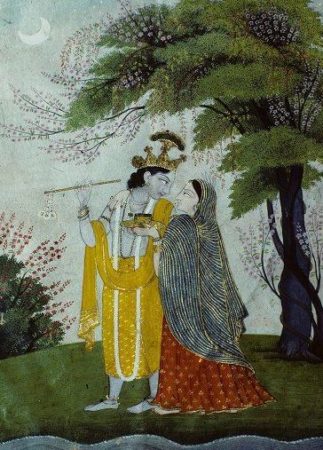 via chandra musuem
You enter this nocturnal paradise by slowly ambling through a long loggia overhung with an explosion of jasmine blossoms, the soft grass under your feet is moist and dewy, and the path is lined with mottled terra cotta urns bursting with gardenia and tuberose. Miniature orange trees in full bloom are there also, adrift in clumps of ambrosial-scented jonquil. The scent is pervasive and enveloping, a heady floral hallucination that makes your head swim. The crystalline beams of moonlight that kiss the blooms play hide-and-seek through the white pillars supporting the scented firmament above you. As you enter into the hidden depths of the garden, there is really nothing to do but lay down in the grass, and let the hay-like dusty scent of the cooling earth surround you and mingle with the ever-present sylvan fragrance of the garden at the height of its glorious bloom. Beneath all this is an essence of something animalic and feral, and as you sink into a Stendhal-like trance you realize what that is; the scent of desire made manifest by your surroundings and your very own joy. As a self-professed moon-child, Sultan Pasha Moonlit Reverie didn't just speak to my soul, it whispered into my ear seductively, and captured (and enraptured) my heart.
Notes: Tuberose Absolute, Gardenia absolute, aldehydes, Sandalwood Mysore, orange blossom Absolute, jasmine Absolute, Orange blossom Accord, Tuberose, Orris concrete, Narcissus Absolute, Siamese Benzoin, Bourbon Vetiver, Swedish Castoreum, White Ambergris, Cassis Absolute, musks, Honey Absolute.
Disclosure: Thanks so much to Sultan Pasha for the sample. The opinions are my own.
-Robert Herrmann, Senior Editor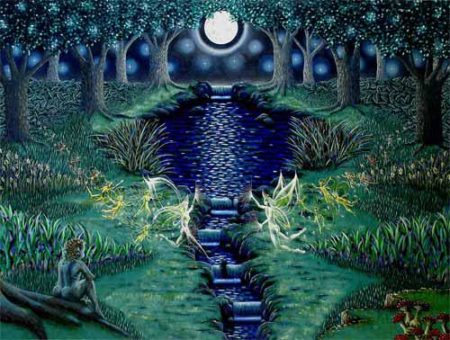 "I am your moon and your moonlight too
I am your flower garden and your water too
I have come all this way, eager for you
Without shoes or shawl
I want you to laugh
To kill all your worries
To love you
To nourish you."  – Mewlana Jalaluddin Rumi
Follow us on Instagram @Cafleurebon @fragrantwanderer @sultanpasha78