Originally published on cafleurebon.com  22 June, 2019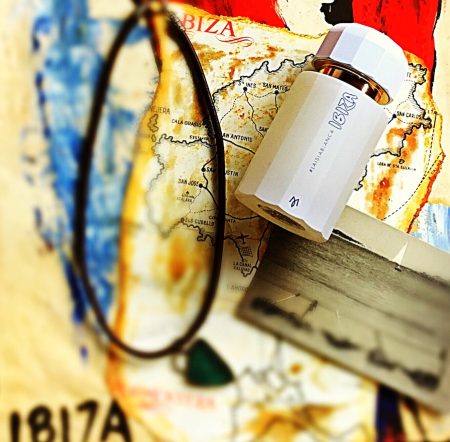 Ramon Monegal La Isla Blanca tableau by Robert H©
In 2018  the renowned Barcelona perfume house  (Impossible Iris Mon Cuir, Cuirelle), introduced Ramon Monegal La Isla Blanca, one of a trio of new perfumes; three magical Eau De Toilettes inspired by the Balearic Island and jet-set playground, Ibiza. Each of them capture a different aspects of a perfect summer's day on the La Isla Blanca (the white island).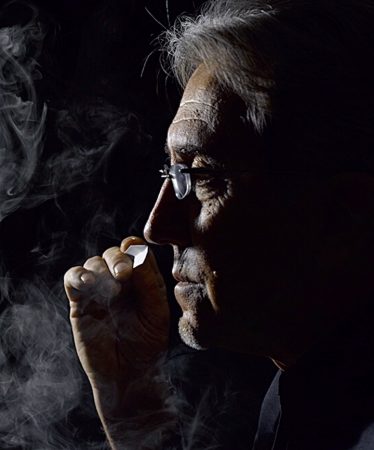 Via Raymon Monegal
"During that pristine childhood,
Scent came before language.
And stories would become smells,
Illustrious but brief discussions of wordless perfumed magic." -Ramon Monegal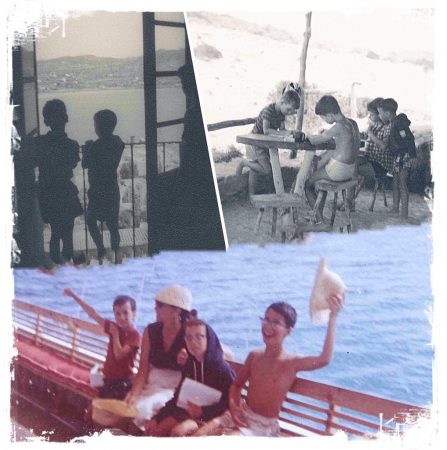 Robert's Family in Ibiza and boat to Formentera via Robert H
The first in the series, Ramon Monegal La Isla Blanca was a joy for me to review for one very singular reason; the island of Ibiza relates directly into my own personal childhood narrative, and the thoughts and scent memories brought forth true tears of joy. My family had a deep abiding love for the Balearic islands, starting with a summer spent on Mallorca in 1959, followed in 1960 by the first of many idyllic summers spent on Ibiza.  How my parents discovered Ibiza in those pre-internet days was never explained to me. Every June we would pack up our lives in San Francisco, and travel to Europe with tents and sleeping bags in tow. Upon arrival there was usually an automobile waiting, usually a VW Bus which would carry us intrepid campers across the EU to Barcelona where we would board an overnight steamer, arriving on La Isla Blanca early the next morning. To this day I still pronounce Ibiza in the "Ibicinco/Castilian" manner (eh-BEÉ-thuh) with that beautiful soft lisp that still designates Catalan Spanish.
The sights, sounds, and scents of those magical summers remain fresh and vivid in my mind's eye to this day 60 years on. The blinding white of the houses, the electric blue of the endless sky and sea. The smell of diesel fuel (mixed with the tang of salt air) from the small boats that took us almost daily to secluded beaches; more often than not Cala Bassa or our beloved Port d'es Torrents. The Ibicinco beaches in the early '60's were totally undeveloped but for a single palm frond roofed shed which sold fresh grilled fish for 5 pesetas, and a delicious bottled chocolate, evaporated milk, and soda drink that I have never tasted since. The scent of the hot sand, warm sea, and surrounding scrubby hills; sage-like dusty, and shot through with perfumed Spanish suntan oil still haunt me.
Arriving back at our rented villa at sunset and smelling the mineral scent of the white plaster walls covered in bougainvillea where we would eat our Sunday Paella dinner.  The wisps of my mothers perfume, (always Maja by Myrurgia for summer evenings), as my parents prepared for nights at a café/bar with other ex-pats in nearby San Antonio Abad. Very heady stuff for a six year old, yet those memories are some of my clearest. Life felt still and slow and summers would last forever.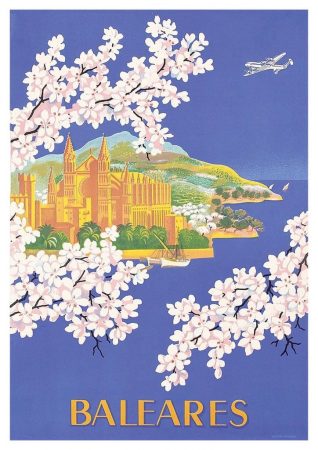 The Print Arcade ©
Spraying the bottle of Ramon Monegal La Isla Blanca is akin to throwing open a Pandora's box of those childhood dreams. Miraculous and intoxicating, with many notes that jog my memory but contemporized to reflect the Ibiza of now, still beautiful and rugged but with a frenetic nightlife scene and a certain Boho-chic that attracts party-goers and sun-worshipers from around the globe. Ramon Monegal La Isla Blanca is a party in a bottle; cascading white flowers climbing the ancient walls of the hilltop fortress in Ibiza Old Town, the almond trees in bloom licked by the salty and ozonic Mediterranean air. The vanilla vibe of pure tanning oil on bronzed skin, mixed with languid wisps of patchouli and musk, reminding us to slow down, stay young (or young at heart), have fun, make love, and live in the moment of the sun-drenched summer.
Notes: Anise, Ozonic Aldehydes, Ginger, Almond blossoms, White Jasmine, Salty Heliotrope, Tonka bean, White Musk, Patchouli
Disclosure: Thanks so much to Europerfumes for a tester. The opinions are my own.
-Robert Herrmann, Senior Editor
Follow me on Instagram @fragrantwanderer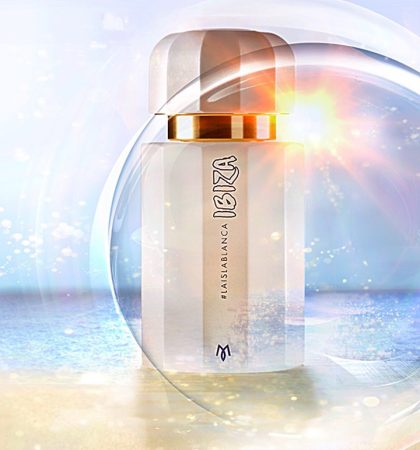 Via ramon monegal